Hotel Name: Park Inn by Radisson Amsterdam Airport Schiphol
ADD: Beech Avenue 142-160 Schiphol-Rijk NL - 1119 PR Amsterdam Netherlands
TEL: +31 (0) 20 700 3800
Over Review
The hotel is located in the Schiphol-Rijk business park, just 5 kilometers from Schiphol International Train Station. Enjoy convenient travel between our hotel and Schiphol Amsterdam Airport (AMS) with our free shuttle service, which is available 24/7. We're also less than 20 kilometers from Amsterdam's city center, where you can take in a brewery tour at the Heineken Experience or visit the Anne Frank House, among other fantastic attractions.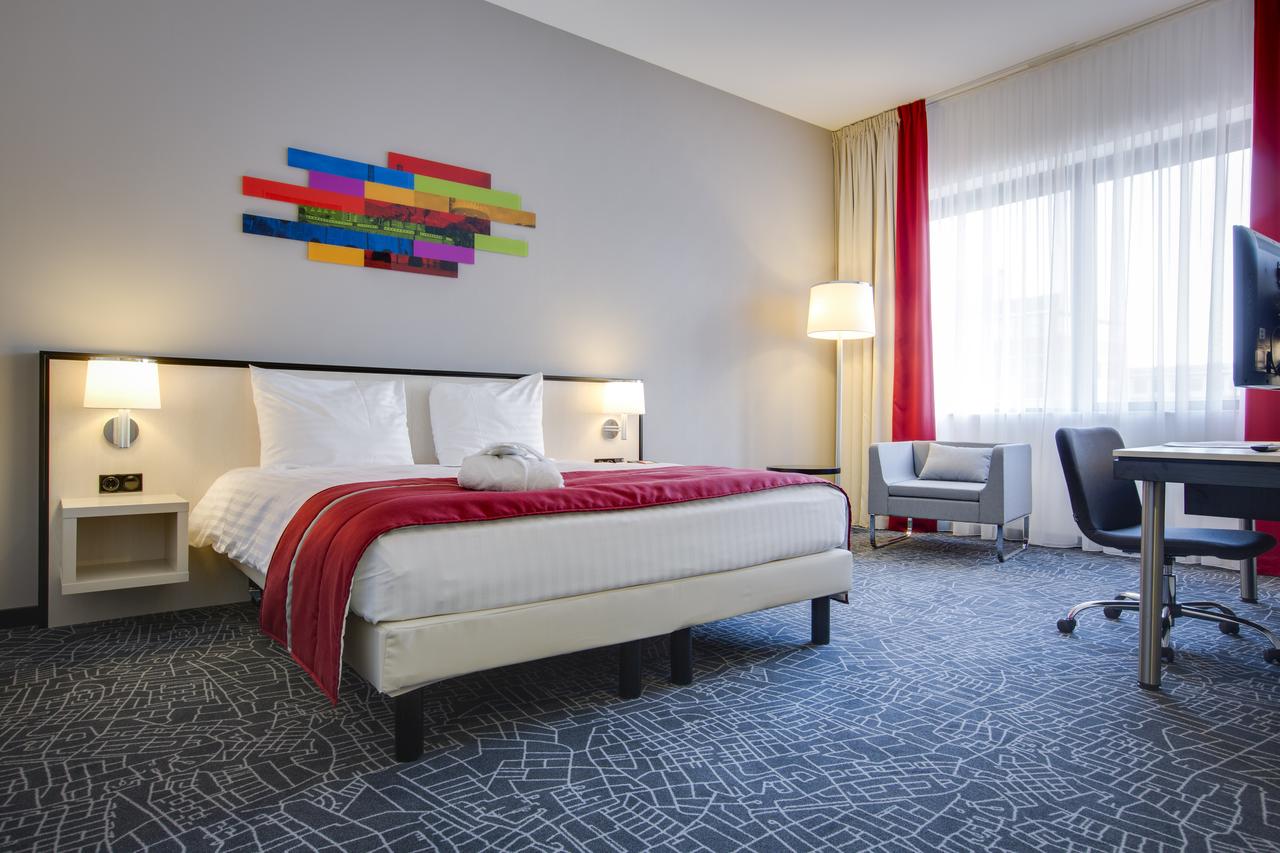 Transportation Guideline

Schiphol Amsterdam Airport(AMS) → Park Inn by Radisson Amsterdam Airport Schiphol
The 24/7 airport shuttle, which is free for guests, runs from the hotel to the airport every 40 minutes. To reach Amsterdam's city center and beyond, catch a train at the Schiphol station, which can be found right in the Amsterdam Airport. The station offers both domestic and international connections. Public buses, trams, subways, and ferries can also take you to your destination. If you prefer to drive or take a taxi, the hotel is close to the A4/E19 motorway, which will take you to Amsterdam, The Hague and Rotterdam.
Bus Route

Start


Stops

Destination

Bus 181

Schiphol Cirkellijn

Schiphol, Havenmeesterweg→Schiphol, P12/Vrachtgebouw→Schiphol,

Schipholgebouw→Schiphol, Uiverweg→Schiphol,Toekanweg→Schiphol,

Valkweg→Schiphol, P30 Parkeerterrein→Rozenburg, Kruisweg→

Rozenburg, Kruisweg 365→Rozenburg, Aalsmeerderweg

Schiphol-Rijk, Beechavenue

Bus 287

Schiphol-Rijk Douglassingel

/

Schiphol-Rijk, Beechavenu

Bus 342

Uithoorn Busstation

Schiphol, Schipholgebouw